ACCOMODATION OPTIONS
We can offer accommodation as part of your package staying at the Boat Harbour Resort or the Crab Cottages on the Seafront.
Let us take the headache out of planning your trip by booking your accommodation direct through us at our special rates.
The Boat Harbour Resort offers a selection of studio apartments and 2 bedroom villas with all the amenities, close to our departure point at the Urangan Boat Ramps.
Crab Cottages on the Seafront are brand new, luxury 1- and 2-bedroom self contained villas, with modern styling and all the comforts of home.  The largest villa also has views of our beautiful Bay and Fraser Island.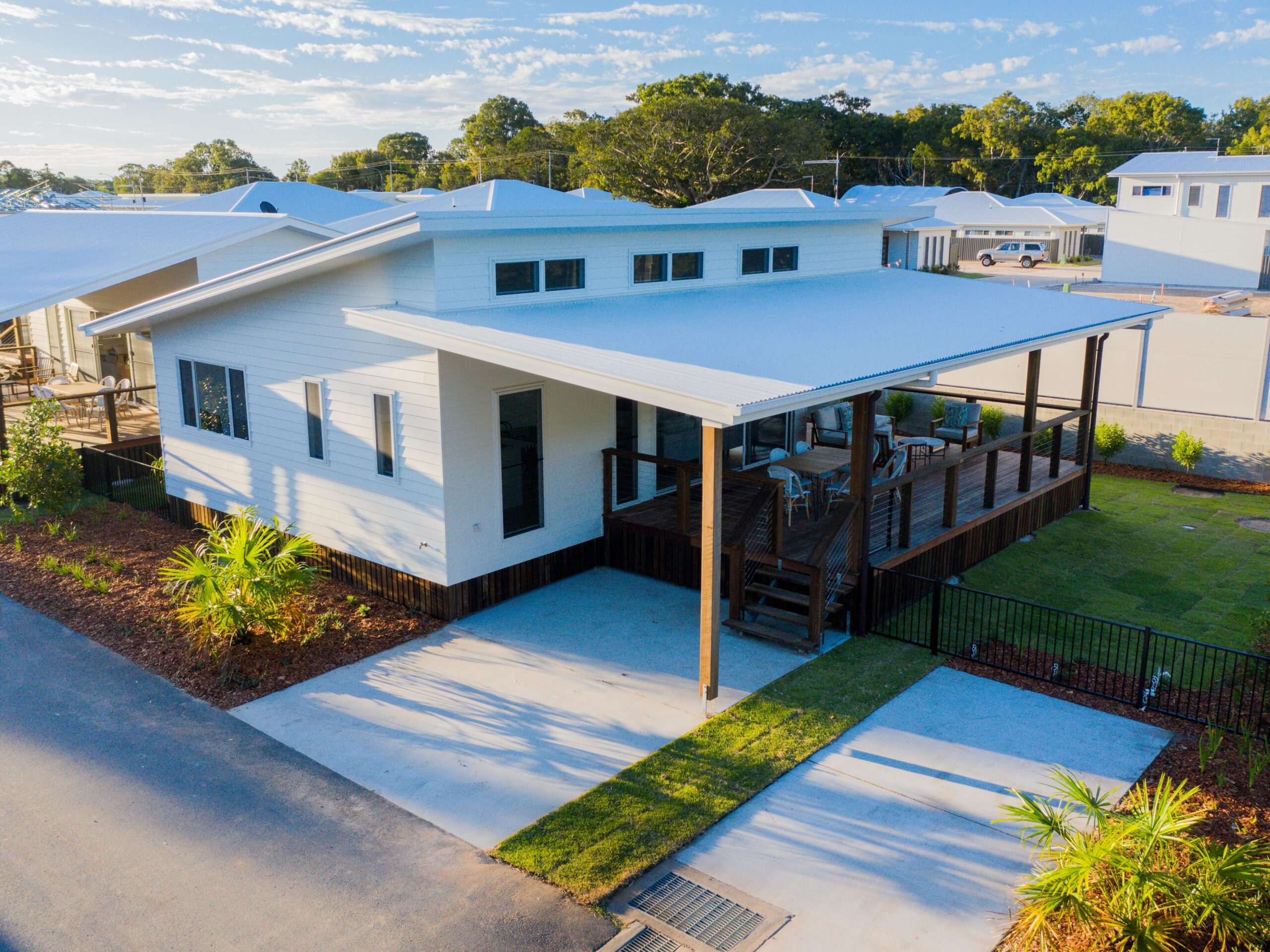 Crab Cottages on the Seafront
Phone: (07) 4125 5079
650 Esplanade
Urangan
Hervey Bay QLD 4655
Completed in April 2021 Crab Cottages by the Seafront offer two luxurious free standing 2 bedroom, 2 bathroom holiday cottages and one 1 bedroom option.  All three Crab Cottages feature king beds throughout with the indoor living areas flowing out to very large decks. 
The Cottages are extremely well appointed throughout including air conditioning and are fenced for your  approved pet to enjoy their holiday with you. Each offers a full kitchen and private laundry as well as free
Wifi.
Complimentary off road boat parking is also available.
Boat Harbour Resort
Phone: (07) 4125 5079
651-652 Charlton Esplanade
Urangan QLD 4655
Located in a peaceful spot in Urangan, Boat Harbour Resort is your beachfront home away from home in world famous whale-watching capital, Hervey Bay. The resort offers a range of self contained studio units and two bedroom villas, each equipped with all you need for a great self catering holiday in Hervey Bay.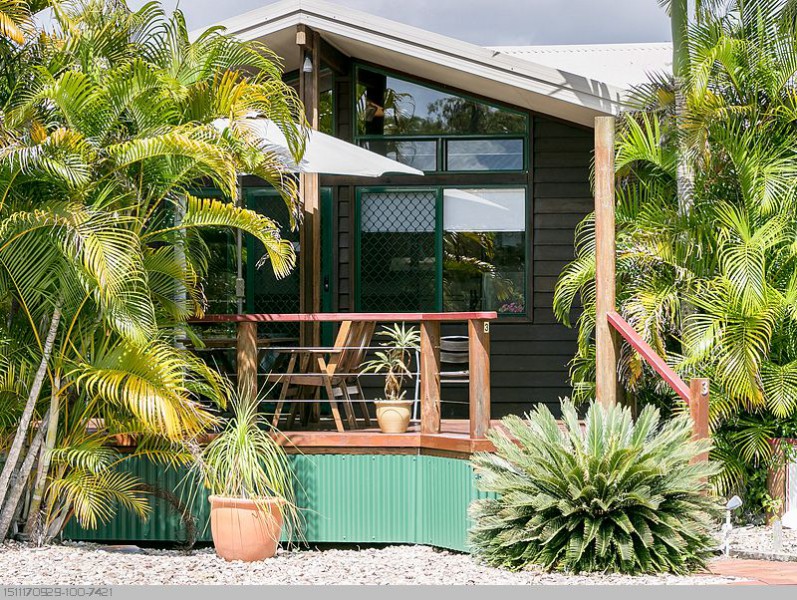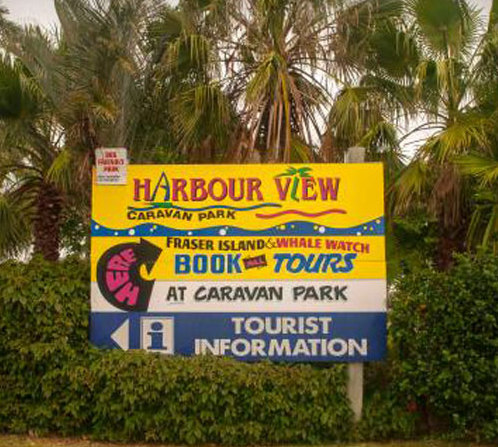 Harbour View Caravan Park
Phone: (07) 4128 9374
1 Jetty Road
Hervey Bay QLD 4655
Located in the heart of the Hervey Bay marina precinct, Harbour View Caravan Park is the closest caravan park and campground to the marina and Fraser Island. We offer the best value in Hervey Bay, including discounts for seniors, hired campervans and off-peak periods.
Kingfisher Bay Resort
Phone: 1800 678 344
PMB 1 Urangan
Hervey Bay QLD 4655
Australia's mums and dads have voted to list Kingfisher Bay Resort as one of Australia's Top 10 family resorts, claiming fourth spot in the Holidays with Kids Magazine 2016 Readers' Choice Awards. Resort has also won six Australian Tourism and nine Queensland Tourism Awards. The stunning property, complete with mirror lakes and waterholes, blends seamlessly with the island's sensitive ecological systems.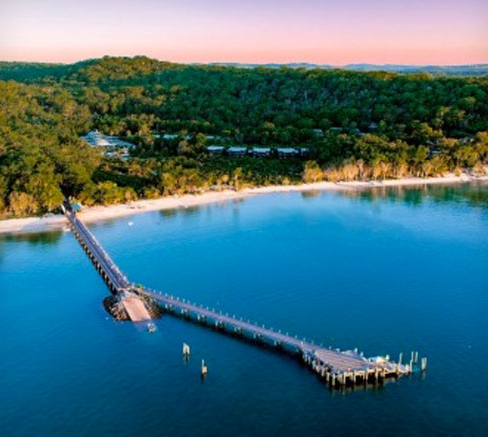 Santalina Holiday Apartments
Phone: (07) 4183 8978
566 Charlton Esplanade
Urangan QLD 4655
Some call it paradise while others say it feels like Santalina is set in tropical surrounds. The Santalina Apartments are air conditioned, 1 or 2 bedroom with large balconies and they either have the ocean view or overlook the swimming pool and gardens. Santalina is located opposite Urangan beach and is only 400m from the famous Urangan Pier. Cafes, restaurants and other shops are within walking distance.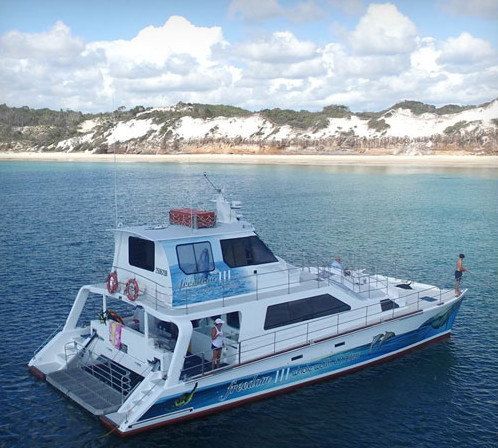 Freedom Whale Watch & Charters
Phone: 1300 879 960
The Great Sandy Straits Marina
Buccaneer Drive
Hervey Bay QLD 4655
Freedom Whale Watch is a family owned and run business whose number one focus is our customers and their enjoyment. We strive to give our customers the absolute best tour experience we can, even in the toughest weather conditions or when the whales decide to play hide and seek! The Freedom Whale Watch vessel is a spacious & versatile catamaran used for activities including whale watching, cruises, private charters and dive trips.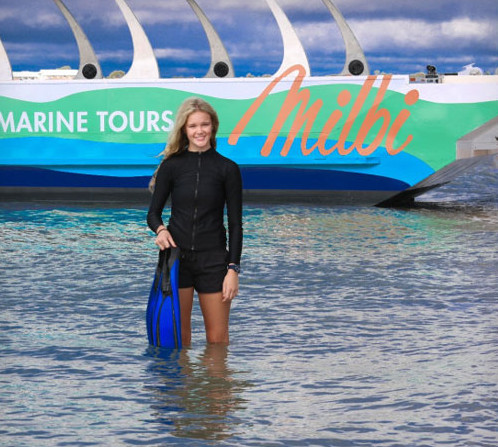 Hervey Bay Eco Marine Tours
Phone: (07) 4125 6888
Shop 6, Great Sandy Straits Marina
Buccaneer Drive, Urangan Hervey Bay QLD 4655
Hervey Bay Eco Marine Tours is a family owned and operated business. It's our wish to share our knowledge of the region in the most environmentally friendly and engaging way, whilst offering sustainable practices. Our eco-friendly, custom designed vessel has large glass panels, affording a clear view of the coral gardens and marine life both by day and by night.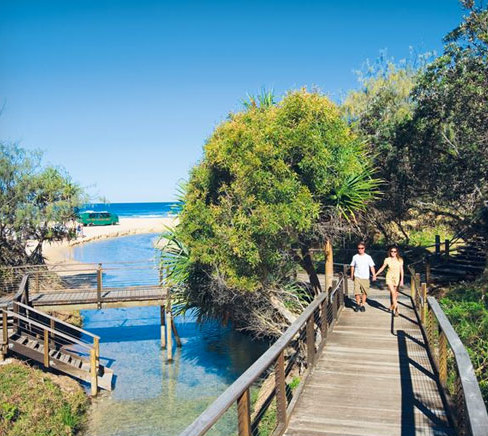 Fraser Island
Fraser Island, off Australia's eastern Queensland coast, is the world's largest sand island, stretching over 120km. Panoramic viewpoints include Indian Head, a rocky outcrop on the island's easternmost tip, and the Cathedrals, a cliff famous for sculpted ribbons of coloured sand. It's a camping and ecotourism destination, with beaches and swimming sites at Lake McKenzie, Lake Wabby and other freshwater pools.
You can access Fraser Island via barge services leaving from Hervey Bay and River Heads. There are also a number of tour operators offering guided trips to explore Fraser Island.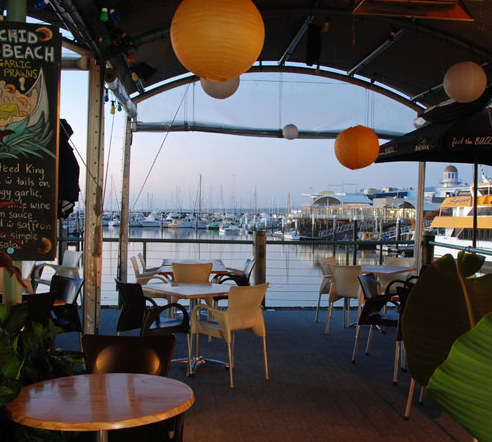 Cafe Balaena
Phone: (07) 4125 4799
The Great Sandy Straits Marina
Buccaneer Drive
Hervey Bay QLD 4655
When you dine at Cafe Balaena you get to choose from an extensive menu that features dishes for all tastes and all dietary requirements. You will always find something for every taste regardless of whether you come for breakfast, lunch or dinner, coffee and cak or just a drinks with friends in a very relaxed atmosphere.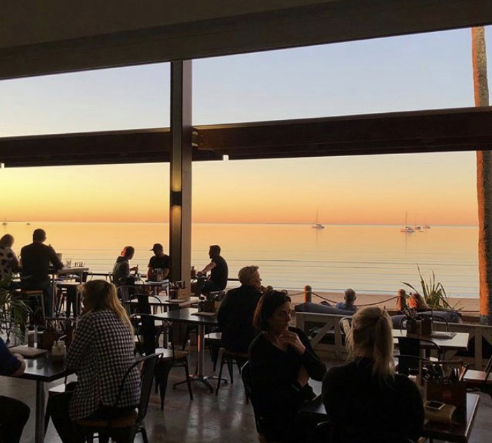 Enzo's on the Beach
Phone: (07)
 4124 6375
351a Esplanade
Scarness QLD 4655
Enzo's on the Beach is the Fraser Coast's premier beachside dining venue. Located on the Hervey Bay Esplanade – breakfast, lunch and dinner, fully licensed.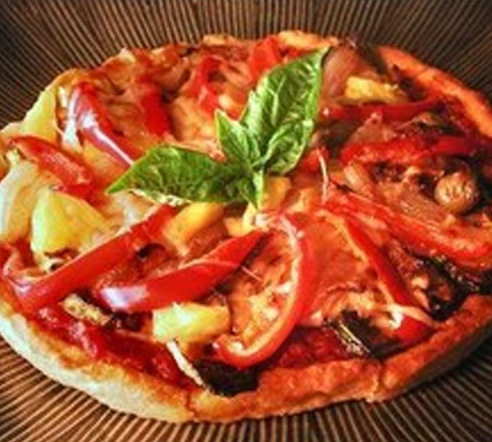 Santini Pizza e Cucina
Phone: (07) 4125 5880
1/470 Charlton Esplanade
Torquay QLD 4655
Mauro and Paola welcome you to Santini Pizza e Cucina, a family-owned Italian restaurant situated on the Esplanade in Hervey Bay, serving Italian cuisine in a friendly and relaxed atmosphere. Come and enjoy pasta, pizza and home-made gelato with friends and family.