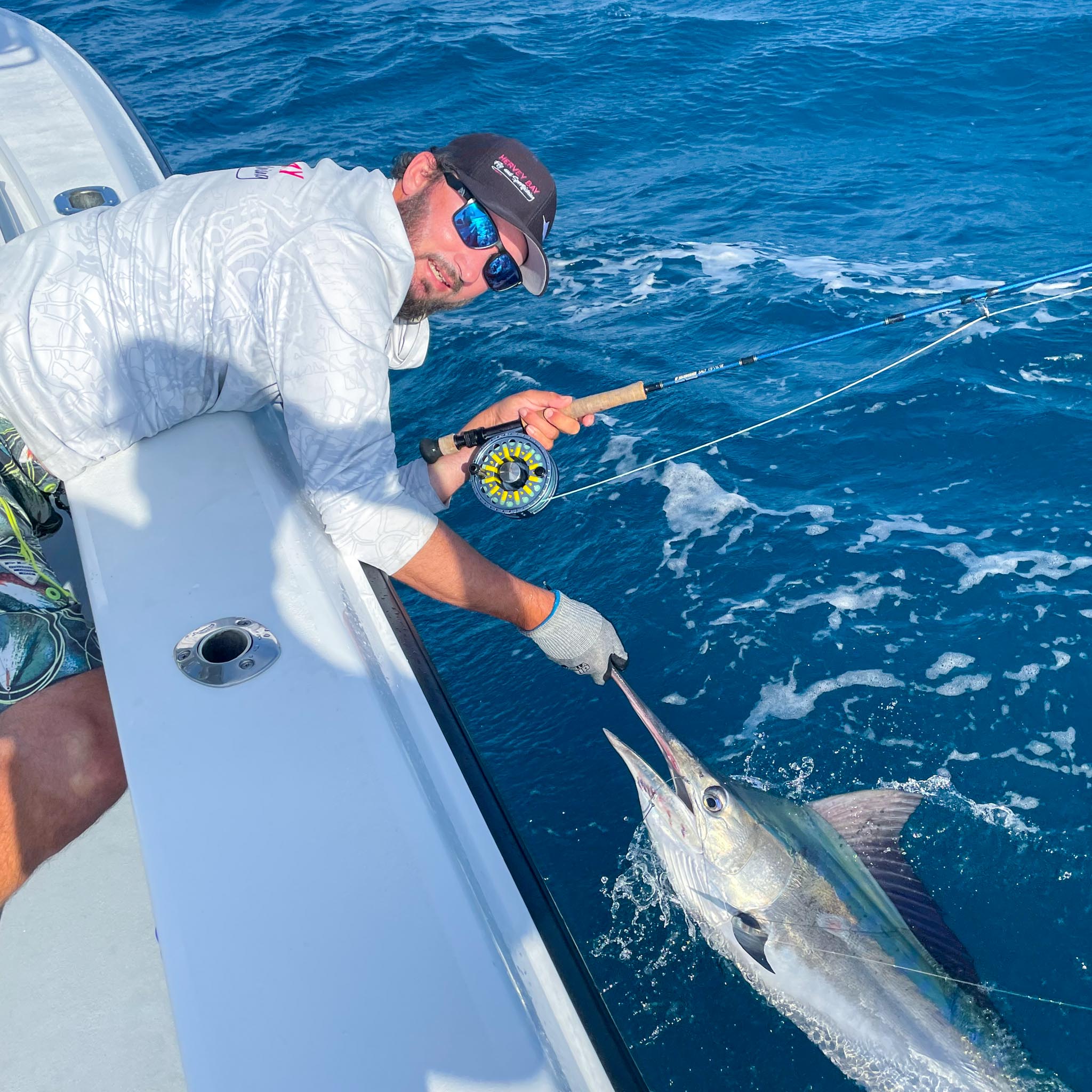 Andrew Chorley
Head Guide & Owner (Hervey Bay Fly and Sportfishing)
Andrew Chorley or "Chozza" as he is known by most is a true local, born and bred on the Fraser Coast he has spent a lifetime fishing these waters. His father first introduced Andrew to fishing at around the age of 5 and he has never looked back.
Over the years Andrew has targeted the diverse range of species in his waterways and around the world on many different techniques. Andrew enjoys travelling to different locations across the globe learning new skills. Andrew is known as one of the hardest working guides in Australia guiding and fishing over 300 days a year.  He is an AMSA Certified Master <24m and MED Grade 2 so you are certainly in qualified hands under his captaincy.
Spending so much time on the water Andrew has his finger on the pulse, ensuring his clients get the best fishing and experience possible. Andrew's ability to adapt to the conditions and the species you would like to target, his local knowledge, along with a professional yet casual attitude to guiding is his key to success.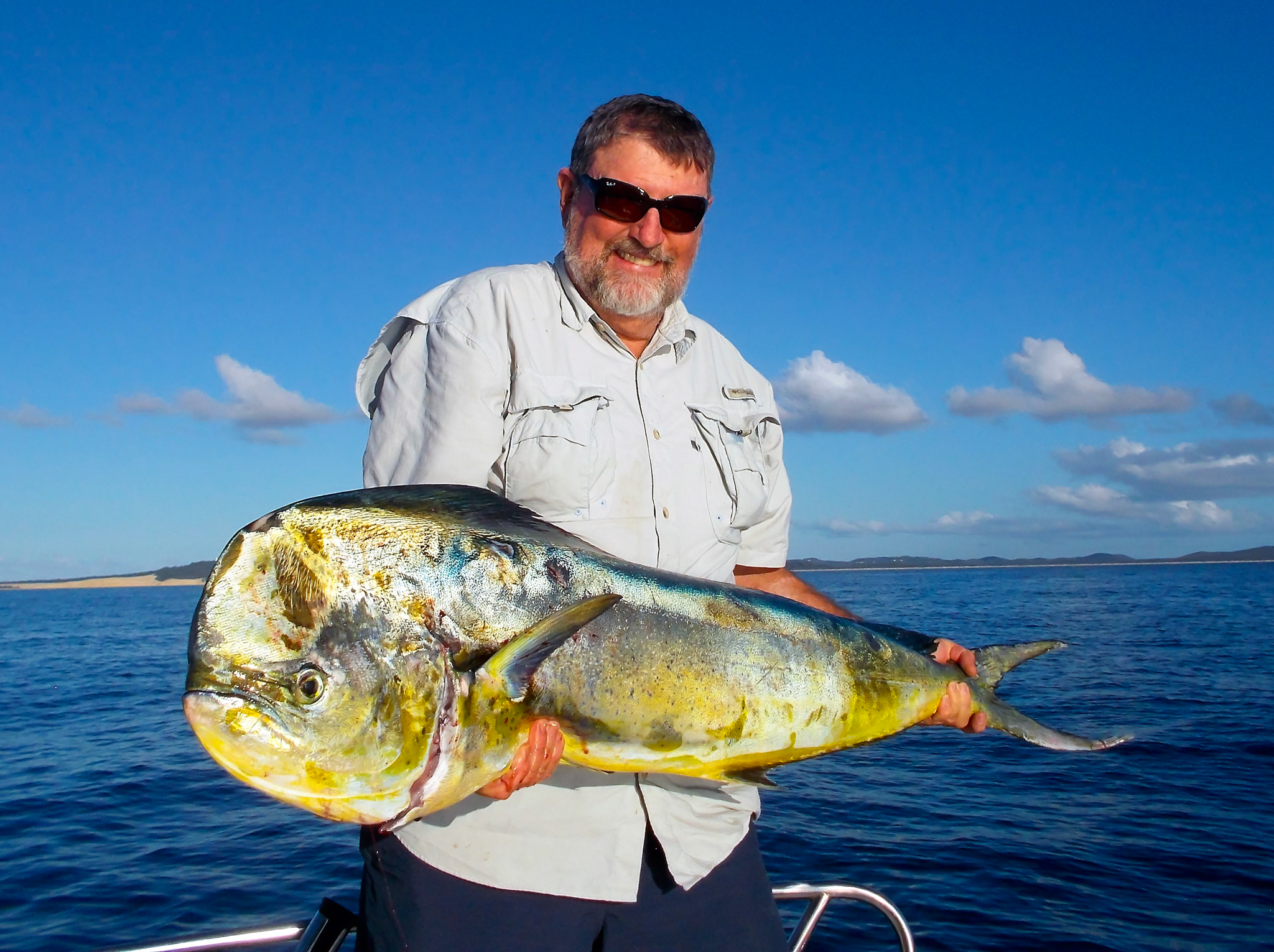 John Cross
Guide
John has amassed a lengthy and impressive portfolio of game,  sportfishing and skippering knowledge that is of enormous benefit to our guests.  In his 40 years on the water, John has had extensive hands-on experience in Heavy and Light tackle Game fishing with giant blue and black marlin in FNQ and PNG, and has been awarded many impressive accolades for his work within the this industry, including the 2019 IGFA Tommy Gifford award, and numerous ANSA and PNG game fishing records.   John has owned/operated sportfishing charters in FNQ and has many years of local knowledge of fishing in our Hervey Bay waters.
We are fortunate to have a guide with John's experience on board with us at Hervey Bay Fly and Sportfishing, and his knowledge of the diverse range of fishing techniques and species in our Fraser Coast region will mean our guests receive the best sportfishing experience possible.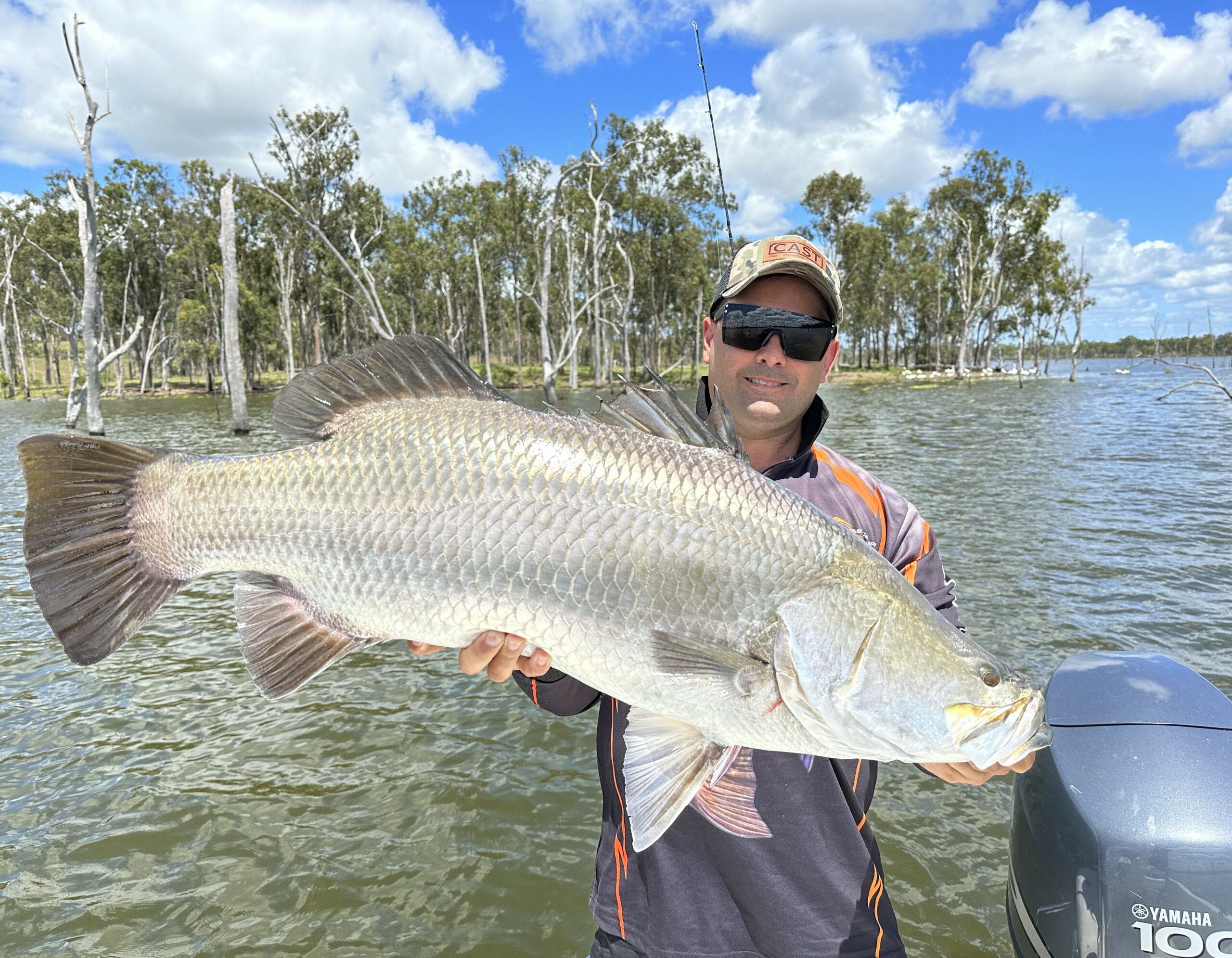 Ben Webb
Guide
Ben (Beno) Webb grew up in the Blue Mountains west of Sydney.   Ben's love of fishing started when he was a youngster fishing with his Mum and Dad.   Family holidays are where he really found a passion for it whilst targeting bread and butter species like bream, whiting and flathead. 
Beno made the move to Hervey Bay over a decade ago and started fishing straight away. The fishy waters of the Fraser Coast opened his eyes up to sportfishing and he has never looked back.  Ben has been pursuing anything that will eat a lure since moving to the area from Barra to Billfish.
Ben's next step was to make a career out of his passion and has joined the team as a fishing guide. Ben's extensive knowledge of techniques, the local waters and casual attitude makes him the perfect fit for our team.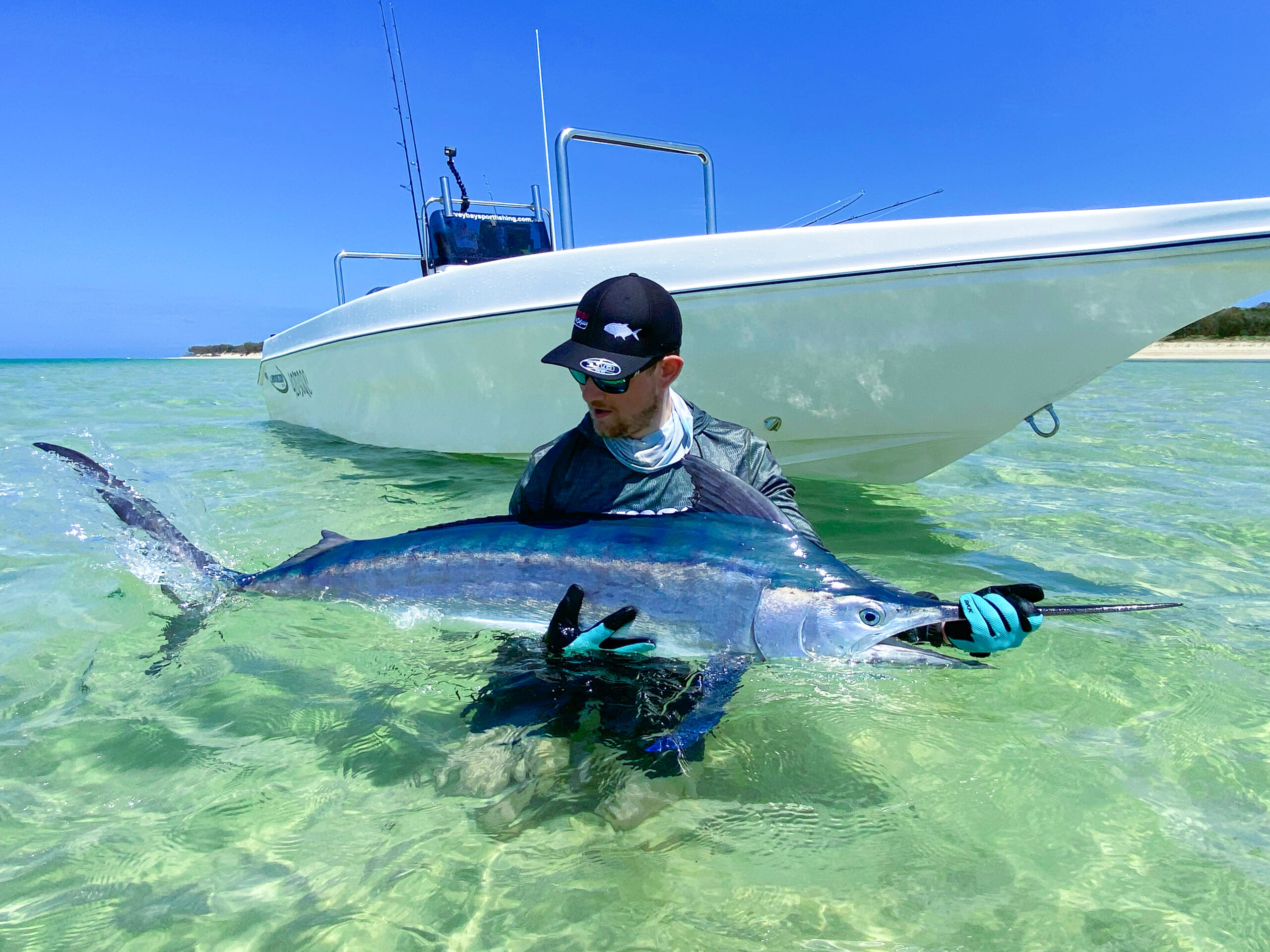 Sunny Martins
Guide
Sunny has been fishing almost since he could walk, beginning around the mountain streams of Central Portugal chasing wild trout with his father.
After moving to Australia in 2010, he spent all his spare time pond hopping and creek fishing for southern species like Murray Cod, Redfin Perch, Yellowbelly and Carp.  Fishing for him evolved into an obsession and he could regularly be found on freezing nights chasing those elusive giant Murray Cod – which he has achieved many times.
Sunny first holidayed in Hervey Bay in 2017 and fell in love with our pristine waters off K'Gari after landing his first ever Golden Trevally, guided by Andrew.  He has since amassed an impressive portfolio of catches here in Hervey Bay and is ready to guide clients onto their dream fish.
Sunny's infectious positive attitude and obsession for all things fishing make him a welcome addition to our team.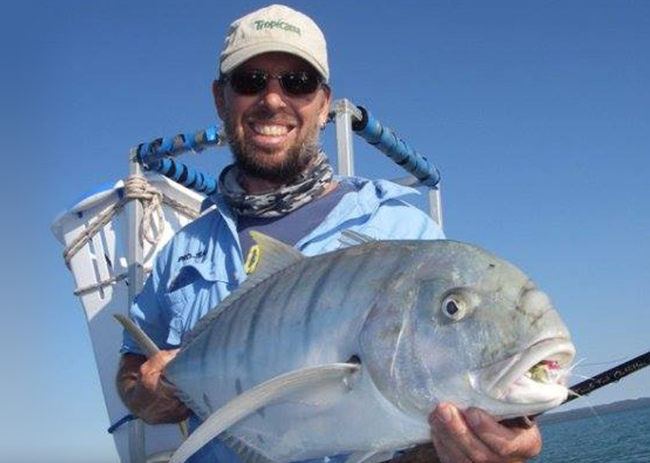 Peter Fry
Guide
Pete has vast boating and guiding experience tailoring the day to best suit the client's ideals.
He's been working in the charter fishing industry for over 15 years from deck work on gameboats out of Cairns North Queensland chasing the famous black marlin and popper fishing the many reefs for GT's to guiding for live-a-board operation out of Gove Northen Territory and across the Top End to Darwin.
For the last 10 years Pete has been based in Hervey Bay guiding guests onto some great fish. Pete brings a fantastic knowledge of tropical sportfish to the team from his experiences fishing around Australia.